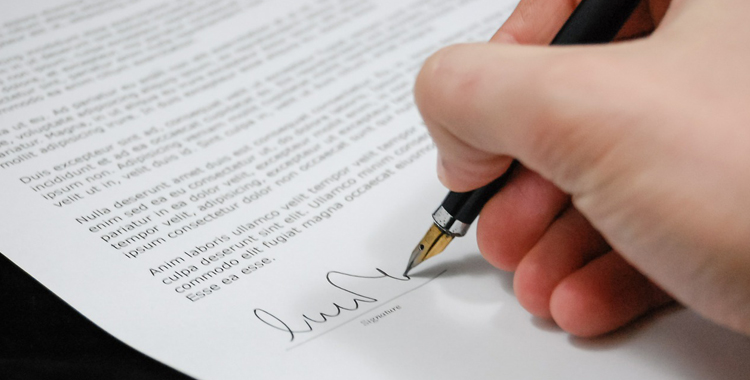 Corporate law and Contract law
Our Law Office offers comprehensive services in the area of corporate law and contract law. We help starting companies, foreigners who wish to start a business in Poland, micro-entrepreneurs, SMEs and international corporations. We know how important a comprehensive legal service is to a company.
We have a team of highly qualified legal counsellors and advocates who specialise in various fields of law. We provide a professional and comprehensive corporate legal service. This solution gives our Clients the opportunity to enjoy support from experts in various fields of law, while being cost efficient. We keep our Client appraised on regular basis about any changes to legal regulations and case law that pertain to the Client's business. We draft documents for the company formation, analyse the business concept in terms of legal security, and suggest best legal solutions for a given entity. We assist in negotiations of all types of contracts, be it simple or most complex, which combine experience from various fields of law and jurisdictions. We draft, negotiate and give our opinion on contracts, general terms of sale or general terms of service. We advise during contract performance, and represent Clients in seeking claims arising from the performance of the contract. We demonstrate how to select optimal contractual solutions, which would protect our Clients' interests. We pay special attention to identification of, and protection against any risks associated with the signed contracts and their future performance. We remember about the need to secure rights to trade marks, logotypes, Internet domains, confidential information or industrial designs. We know how important it is to secure properly the copyrights and the know-how. This is exactly how, in our opinion, comprehensive corporate legal service should look like.
Services:
Commercial agreements
We offer comprehensive advice in all types of commercial transactions. We advise on all types of contracts, write draft contracts, give our opinions on agreements, and participate in negotiations. We specialise in laws related to IT solutions, innovative products and services, new technologies, data protection and intellectual property. We advise in selection of optimum forms of protection for the pursued co-operation. We have many years of diverse experience in this area. We had the pleasure of working with Clients in various industries – from insurance, to banking, to food and oil industry, to railways and IT. We have drafted and negotiated contracts for supply of goods or services, outsourcing agreements, confidentiality agreements, sponsoring agreements, leasing and franchising contracts, implementation and maintenance agreements, SLAs for various services, advertising contracts, lease agreements, contracts of service etc.
Day-to-day corporate legal service
We provide a day-to-day corporate service. We help in selection of legal forms of business, formation of companies and branch offices. We draft contracts, articles of association, rules and corporate bodies' resolutions. We assist at General Meetings of Shareholders, meetings of Supervisory Board and Management Board. We offer everyday legal support for business. We guarantee support from a lawyer – assistant, who would be your main contact, knows and understands your business and is responsible for co-ordinating all work we would be doing for you. As a result, we are able to provide comprehensive legal service.
Our many years of experience in assisting key economic industries makes us understand the business of our Clients who, entrusting us with legal service of their projects, can count on professional support in all stages of their business operations.
M&A, contracts on sale of shares and companies
We advise on transactions of sale of shares, companies and other assets. We draft agreements on joint ventures, investment agreements, shareholders' agreements. We assist in mergers, splits, transformations and changes in share capital. Our Law Office can write nearly any type of contract for you, whether as part of comprehensive legal service or one-off engagements.